Workday@Yale teams continue to introduce new functionality and enhancements which provide more streamlined business processes and easier access to information within Workday.
The most recent  enhancements include improvements to design and functionality for desktop and mobile Workday users. Starting September 11, 2017, look for changes in the following areas:  
Layout and Design
Worker profiles appear noticeably different, with a wider, more accessible layout.
| | |
| --- | --- |
| OLD: | NEW: |
| | |
Error messages and alerts are more visible and more specific:
In the My Team worklet, organizations and their details are viewable on a single page.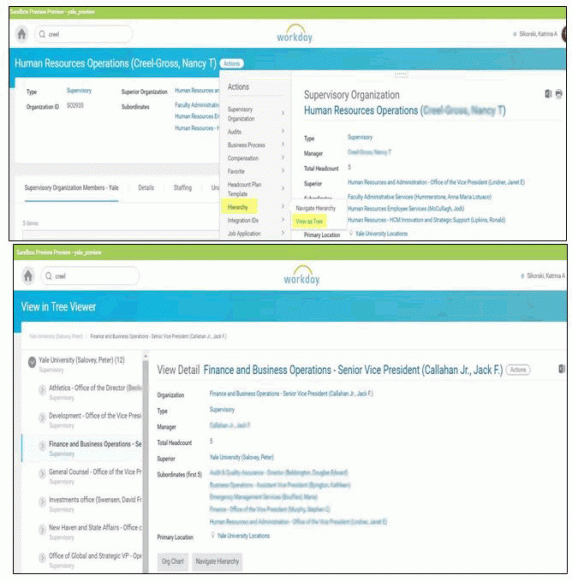 New Profiles make it quicker and easier to access information about Academic Affiliates and about Named Professorships.
| | |
| --- | --- |
| OLD: | NEW: |
| | |
Mobile
Desktop and mobile inbox functionality is now synched. On the app, as in the desktop version, Inbox and Notifications are separated, and archived items are accessible under each area.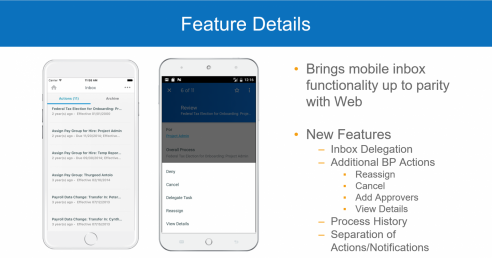 Personal and contact information can be edited on the Workday mobile app.
Users can now "switch accounts" on the Workday mobile app to complete delegated Inbox tasks. They also have access to a few additional business process actions, such as Reassign, on Inbox items and process history.
Reporting and Dashboards
A new My Team Management dashboard is available on the home page for Managers. It visualizes the progress of tasks and reports related to their team.

Under the Dashboard worklet, a My Team Management dashboard is available to Managers. It visualizes the progress of tasks and reports related to their team.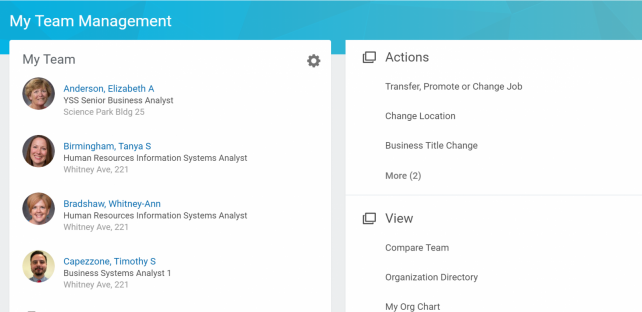 New academic reports provide summary counts of tenure-track faculty.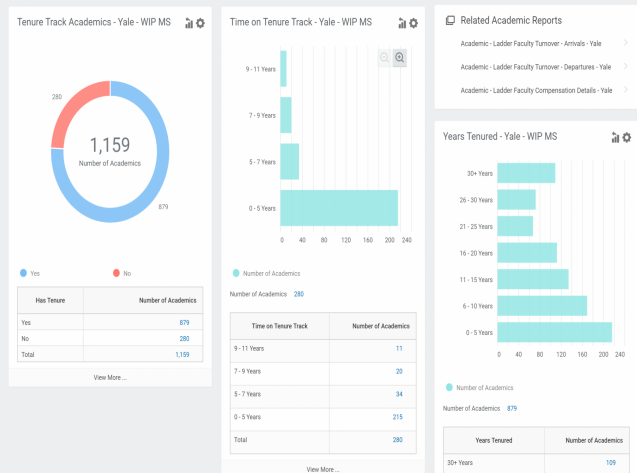 A new task called "Mass Extend Scheduled Future Processes" allows users with reporting access to extend multiple report schedules at once. See updated training guide.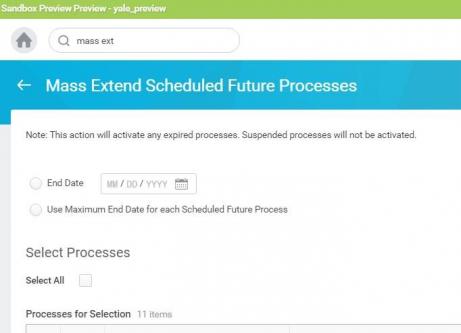 Other Business Processes
In expense reports, level 3 data for airfare (airline names, layover information, etc.) is available in the related actions and by drilling into the transaction details.
Online field-level help text known as "guided tours" has been added to two Workday tasks—(1) Assign Payroll Costing and (2) Payment Elections.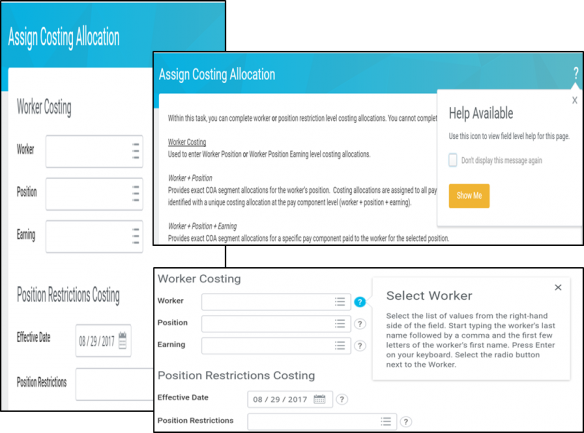 Because Workday operates on a cloud-based model, other features will become available periodically, bringing real and rapid change to the way Workday users perform important business processes at Yale. Contact the Finance Support Center for more information.  
Other Workday support and training resources are also available on the Workday@Yale website.